D. Thomas Prevost
Senior Warden & Adult Sunday School teacher
Thomas Prevost has been at St. John's Parish 16+ years. Tom leads the Vestry in budget development,management, new programs and communications internally with our members and externally with our partner organizations. During the last 35 years as a believing Christian, Tom has developed and lead Adult Bible studies.
Tom has a degree in engineering, an MBA, and a Dr. Of Science in Management. Before coming to St.John's, he served on the Vestry of Church of our Savior and before moving to Johns Island served on the Vestry of an Episcopal church in Connecticut for 14 years, serving as Sr. Warden for a total of 7years during that time period.
"Both my wife and I have experienced the Lord working true miracles in our personal lives in the areas of our health, our financial situation and our confidence in knowing God is always with us through the presence of the Holy Spirit."
"The clergy, the staff and the congregation are totally committed to bring the truth of the gospel and the light of Christ to our community and as far as we can to the world." T.Prevost.
Meemee Williams

Vestry Member
Meemee Williams has been at St. John's Parish since birth. Over the years Meemee has been involved in most ministries. Presently she is involved with LEM, Global Missions Ministry, Hospitality, Nursery for Moms' Bible Study, Lay Reader and Daughter of the Holy Cross. "Two of the most powerful ministries that I have been involved in are Cursillo and Kairos."
Meemee has 3 grown children and 5 grandchildren ages 11, 10, 8, 5, and 5. She is a retired middle and high school history teacher and Public Children's Librarian.
Meemee's family have been active members of St. John's Parish for a couple hundred years. "In spite of being an historic congregation we are open to change and are taking the lead in working with other denominations on the islands. We are taking seriously Jesus' command to spread the gospel locally, nationally and internationally." M. Williams.
M Heath Gunther
Vestry Member
Heath Gunther was born and raised in Charleston. An Alumni of First Baptist Church School and the University of South Carolina. Heath is married to Elizabeth Gunther and has two wonderful boys, Charlie and Henry. They live on James Island and he is the owner of McFadden Pest Control Inc, while his wife Elizabeth is an art teacher at JICHS.
"Our family loves anything there is to do outside. We boat, hunt, fish, farm, golf, garden, sail, etc... God's creation is too beautiful to just sit inside, so we get our boys outside whenever possible."
"St. John's is not only a Light to the Sea Islands, but to the world. St. John's dedication to the Great Commission is evident through all the local and global missions that are pursued each year. Haut Gap Angels, Feeding of the Multitude, AA, and NA are just a few of the local outreach missions we focus on at St. John's. We always send youth and volunteers to Kingsport, TN each summer to aid in their local missions. 2018 also proved to be a devastating year for Eastern shoreline hurricane damage. St. John's sent emergency response teams to Conway and Florida to aid in hurricane damage relief and cleanup. If local and nationwide mission isn't enough, St. John's also sends parishioners to Uganda and Peru to continue to spread God's love and word to those in need. "
"In my time at St. John's, it's been humbling to watch and experience all the parishioners selflessness and eagerness to spread the gospel. Being surrounded by such people has really inspired my family and I to be beacons of His light each and every day." H.Gunther.
Russell Henderson
Vestry
Member &
Member of Outreach Commitee
Russell Henderson is a 7th Generation SC farmer based on Johns Island. He is a vocational agriculture teacher in Dorchester County, Earning his Doctorate degree in Agricultural Science.
Russell has been a member of St.John's Parish since Fall 2016. "My wife's family has been an integral part of St John's parish for many generations and they made me feel right at home since moving down here from the upstate. My family and I believe the Bible is the infallible Word of The Lord and teaches us that salvation is made possible by the Grace of God the Father through Faith in Jesus Christ unto good works by the Power of the Holy Spirit...and it is our duty and privilege to share The Gospel to all.
Russell is a weekly volunteer with the youth group (along with his wife), he plays the occasional saxophone accompaniment with the choir, participates and occasionally leads young adult Bible study. Russell regularly attends worship service, is a reader at services and serve on the outreach committee.
"We believe and proclaim the Gospel of Christ and strive to follow His calling by the Power of the Holy Spirit"
"Proverbs 22:6 'Train up a child in the way he should go, and when he is old he will not depart from it.'" R.Henderson.
Sam Gervais has been a lifelong member of St.John's Parish. Sam is a lay reader at the traditional service, and member of the Young Adults group. Sam is married to Anna and they are expecting their first child!
Sam graduated from Clemson University in 2009 and taught high school history for 9 years. This fall he will be starting a new job as the director of the Lowcountry Maritime School. "We work with local schools to teach science, math, and teamwork through the building of small boats."
"Through many ups and downs during our long history on Johns Island, St. John's has provided islanders with a place to worship God, grow in Christ, and care for one another. I was fortunate to grow up at St. John's, and I consider the church family to be one of the great blessings of my life."
Perry Gervais
Vestry Member
Perry Gervais being born and raised on John's Island is a Lifelong member of St. Johns. He is married to Lynn and has two married sons, Sam and Anna and Ben and Hanna.
"Jesus has blessed us in all things."
Perry says " I am a sinner saved by Jesus and Him alone. My parents and many others at St. John's have been great role models in my life. The Word of God is preached in spirit and in truth. Saints at St. John's care for each other and our community."
Leila Baldwin
Vestry Member
Leila has been at St. John's for 11 years. She came to St. John's after graduating from college and moving to Charleston. Her family joined when Rob Schluter became the youth minister a couple of years before she moved to St. John's.
"Not only have we grown closer as a family, but our family has grown exponentially with the community we found at St. John's."
"St. John's is very family-focused and amazing at serving the community. The biblical teaching helps our community grow in the word."
Bill Leland, Jr
Vestry Member & Choir
Bill Leland has been a long time member of St. John's Parish. He Helps lead worship by singing in the choir. He also serves on the Cemetery Committee.
Bill grew up in Mt Pleasant, worked for his father for 35 years as a Mechanical engineer. He became a christian and married Emily Jenkins. Bill also likes boats and played the clarinet in high school and college.
St. John's shines a Light to the Sea Islands through "outreach to this area and also to the world, spreading the good news of Jesus Christ."
Liz Yandle
Vestry Member
Usher for Walton Hall Services
Liz has been at St. John's Parish her whole life. She is married and has two children. Liz is a licensed Health Insurance Agent.
"St. John's (in its entirety) is committed to the people of Johns Island and the surrounding communities, to help others, lead other and to grow everyone's faith and love of Christ."
Lindy Reynolds

Vestry Member
Lindy Reynolds has spent much of his adult life at St. John's Parish. Lindy not only is a Vestry member but also takes part as a Lay Eucharist Minister, Lay Reader, Chalice Bearer, Choir Member and Prayer Team Member. Lindy gradated from the College of Charleston and has served on the Vestry of Saint John's three times.
"I came to know Jesus as Savior at 8 years of age and actually asked him to be Lord of my life at age 32. He has blessed me with 30 years of marriage as of this coming August 20 to my lovely and sweet Debbie."
"Saint John's welcomed me into the family from the first day I arrived. Debbie and I have been loved and nurtured in our faith during all of our years here. This kind of love has and will continued to bring others into God's family. the same love that Jesus poured out on the cross continues to be poured out here by self-sacrifice and compassion for others."
Jay Withington
Vestry Member & Junior Warden
Jay Withington moved to St. Johns Island with his family and joined St. John's Parish more than 30 years ago. Jay is an armed forces and National Guard veteran.
The church has "wonderful childhood memories for me, especially service as an acolyte for Rev. Guerrry. But it wasn't until I met my wife Paulette who infused me with her passion for Christ and with her encouragement I became active in serving Christ and the Church by becoming a Lay Eucharistic Minister." Jay also takes Communion out to our church members who are home bound.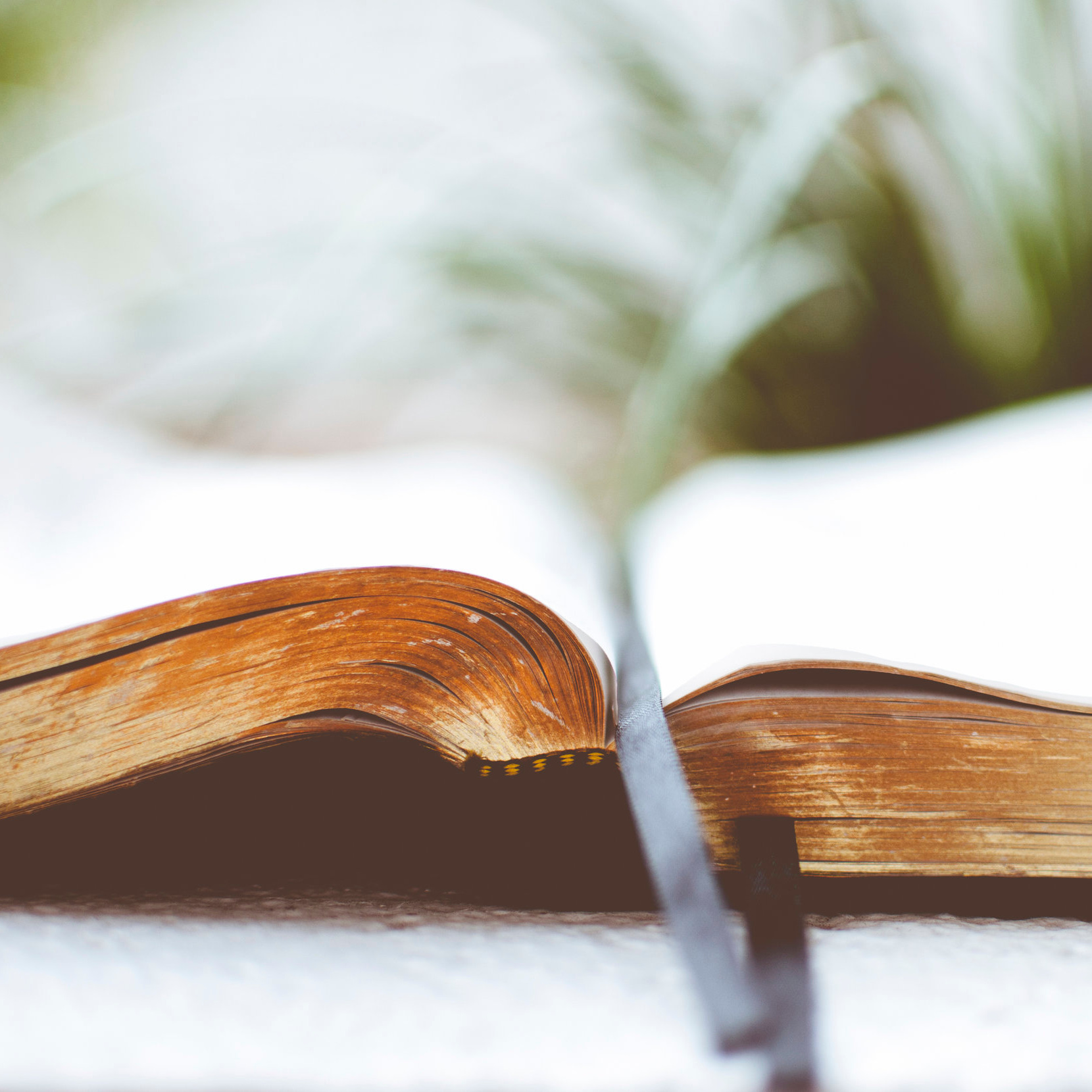 Eddie Porcher
Vestry Member
Eddie Porcher, a family man with two daughters and one son became a member of St. John's Parish in 2002. Eddie's passion has led him to teach youth Sunday School, bible study and participate in two mission trips to Ethiopia in addition to being a prior Vestry member.